Ultimate Luxury Gazebos
29th April 2022
The Ingarden team has been on a mission to find the ultimate luxury gazebos. Take a look and we're sure you'll agree that we've tracked down some stunning gazebos.
Our range of gazebos combines practicality with style and versatility. A gazebo can provide shade and protection from wind and rain making it easier to enjoy your outdoor space throughout the year. A modern gazebo can also be a private haven of tranquillity or a glamorous backdrop for entertaining.
Reward yourself with a luxury gazebo from Ingarden and prepare to be the envy of your friends.
Our Top of the Range Gazebos have some amazing features:
High quality, fully adjustable electronic louvre roof
Waterproof roof when closed with built-in drainage
Unobtrusive LED lighting for soft ambient light
Side curtains with easy-slide runners
Side screens can be used as projector screens for an outdoor cinema experience
Strong construction - resistant to wind up to 120 km/h and resistant to loads, such as snow
Sleek modern designs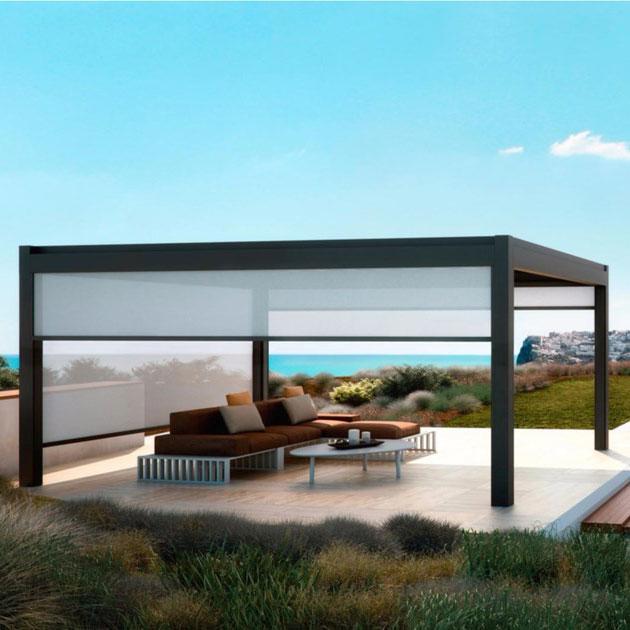 Garden Stylist & Consultation Service

Not sure which of our stylish gazebos to choose? If you live in the South East of England or London you can take advantage of our Garden Stylist & Consultation Service. Click here to find out more.

We can advise on where to site your gazebo, which size to pick and how it can be set up with furniture, a hot tub etc.