Outside Taps & Irrigation
12th March 2020
I know that there has been enough rain around to not have to think about watering your plants anytime soon....But hopefully Spring is almost with us and hopefully we won't be facing any sort of hosepipe ban come the Summer !!!
But now is a great time to think about your garden and perhaps how to make your life easier come the Summer, by making sure you have all your outside taps ready and plumbed in for irrigation systems, hose-pipes, watering cans etc.
Here at Ingarden we have a stunning range of stainless steel garden taps, outside taps and wall taps, in 304 outdoor grade or some even in 316 marine grade steel... making all of them totally suitable for outdoor plumbing and use.
For large gardens, what better than to install one or more free standing garden taps around the garden to make your hosepipe go further !
This little beauty below is almost a piece of garden sculpture in its own right , yet totally practical and functional, with the aim of making your life easier. "Function and Form" at it's best.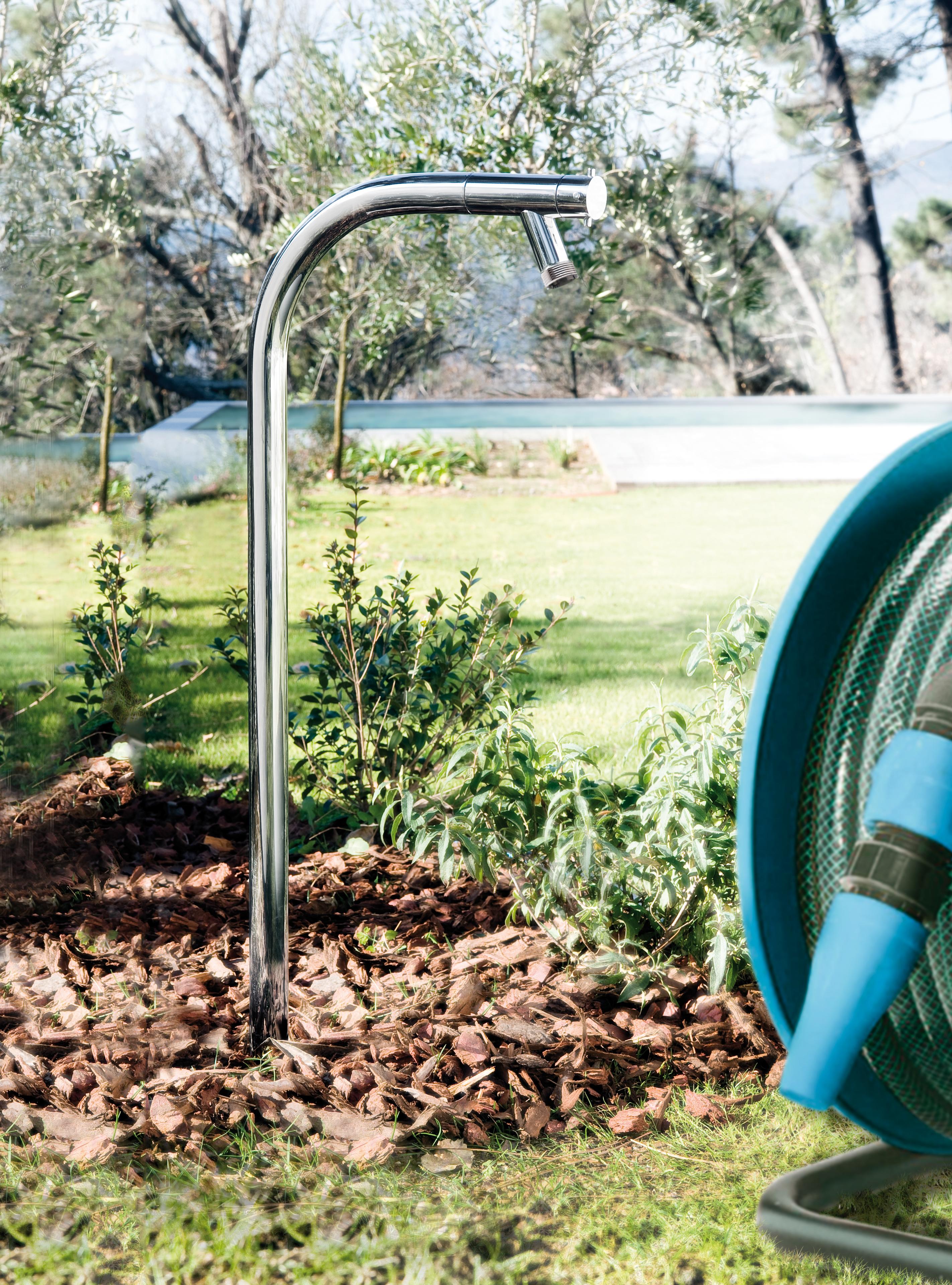 For the more standard garden, where wall taps are just needed on the house walls then we have a lovely range of stainless steel wall taps that give you various options of either a simple Hose tap, a lovely Designer spout tap or have the best of both worlds by choosing our Double Tap, pictured below.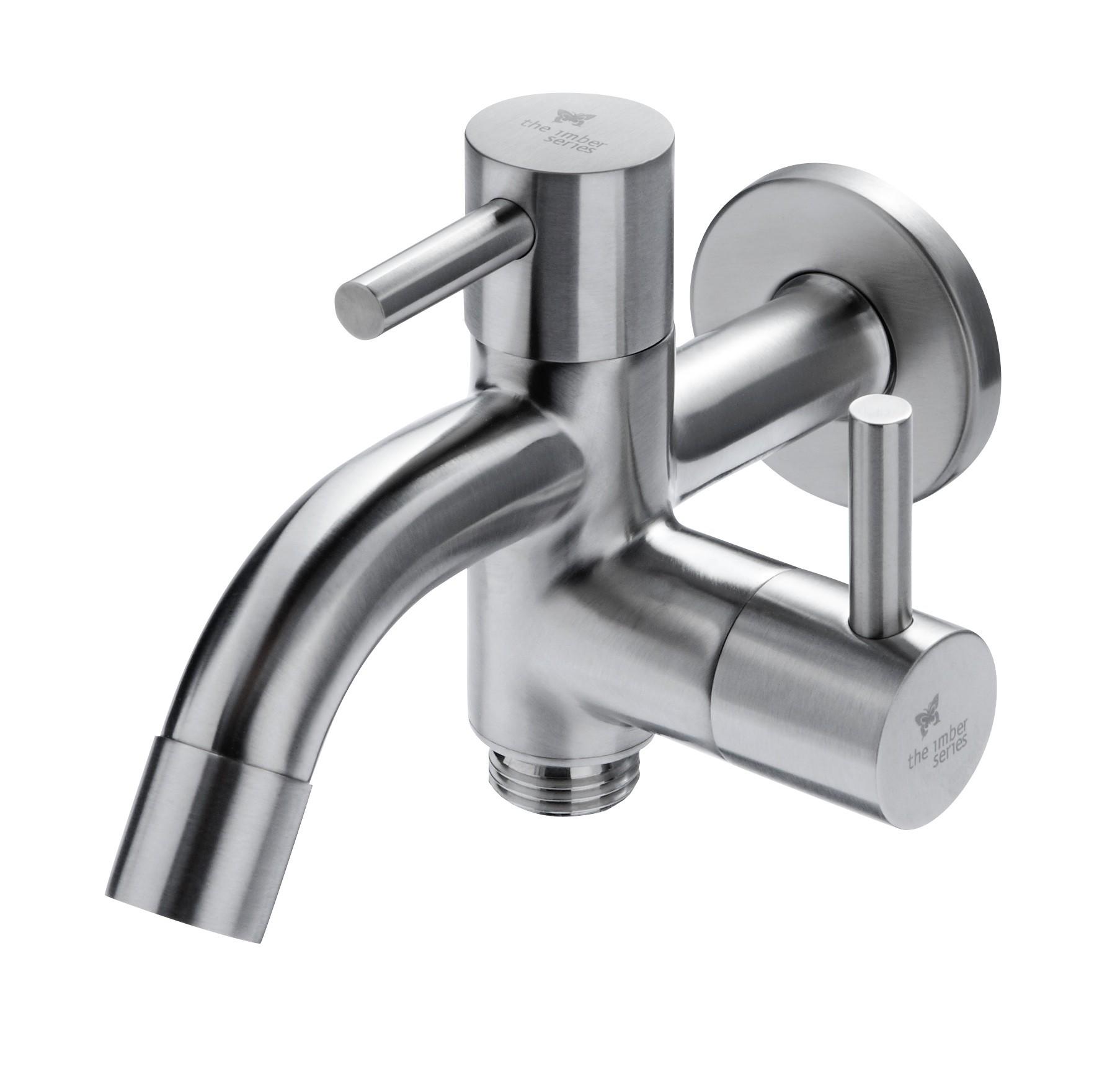 This Double wall tap has the option to permanently attach a "Hoselock" or similar hose system to the lower tap and then by use of the easy, quarter turn diverters, you can easily fill your watering can, dog bowl, bucket or wash your hands etc without having to take the hose system off.
Easy Peasy.... and it's made fully from 316 marine grade stainless steel making it suitable even to use in coastal areas (with a degree of maintenance to keep it really in tip-top condition)
Or, for the really design conscious amongst us, if your outside taps are in prime site and you don't want a "blot on your landscaped garden!" then look no further than this stunning, contemporary outside wall tap. Also in 316 marine grade stainless steel and also available as a plain tap or with the potential for a hoselock type system to be attached.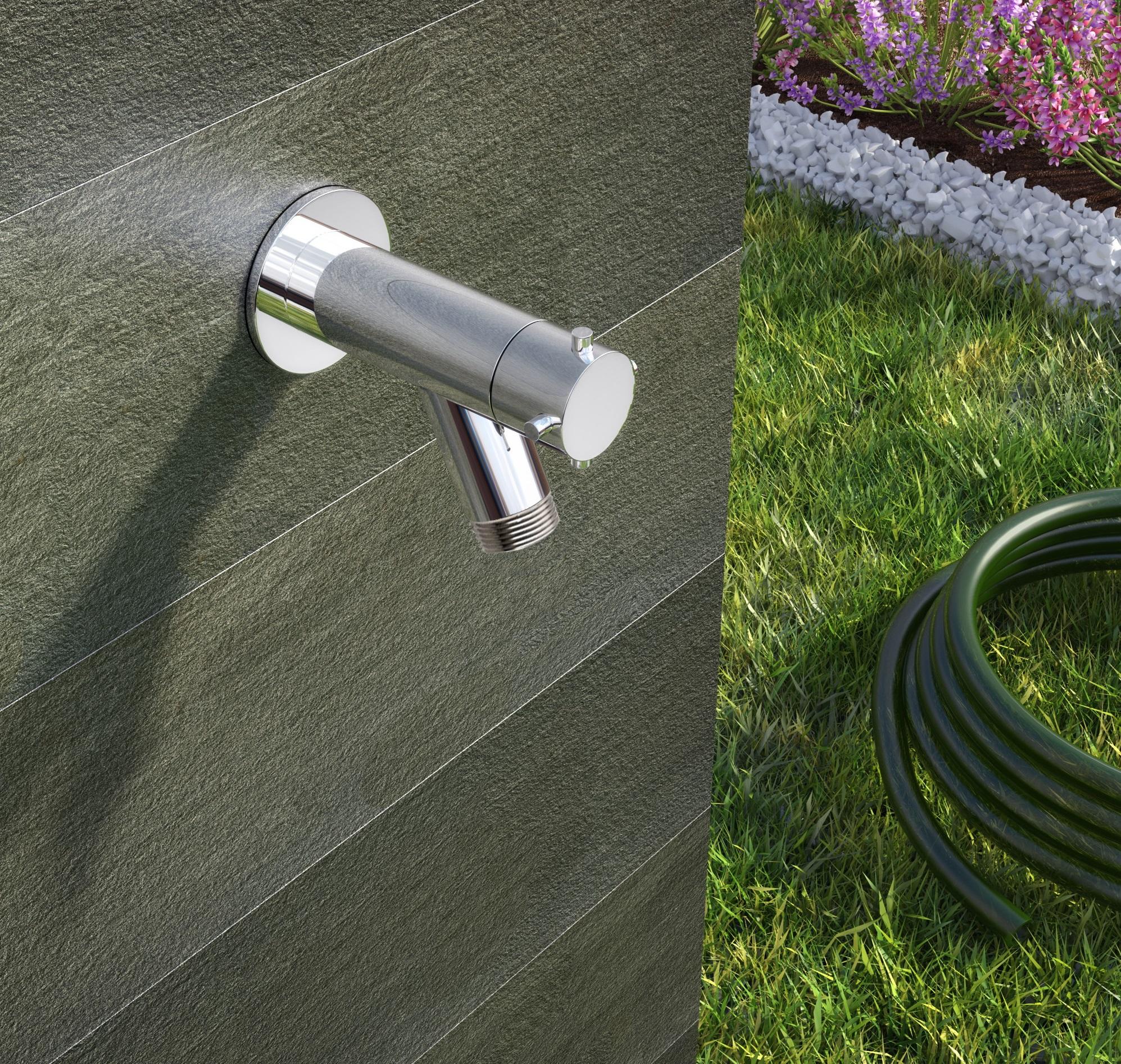 Not an ugly garden tap in sight. You really don't have to compromise on design or style when planning how to look after and maintain your gardens this Summer
For the full range , please click on link below