Bird Baths For Birdie Chillin' Time
1st August 2018
Summer at Ingarden sees the introduction of new and innovative garden bird baths to help our feathered friends cool off in all this glorious heat.
Just think how many times in the last few weeks you have wanted to cool off with a quick splash around. You can help the birds in your garden by checking out our stunning range of contemporary bird baths in a range of natural slate and sandstone designs.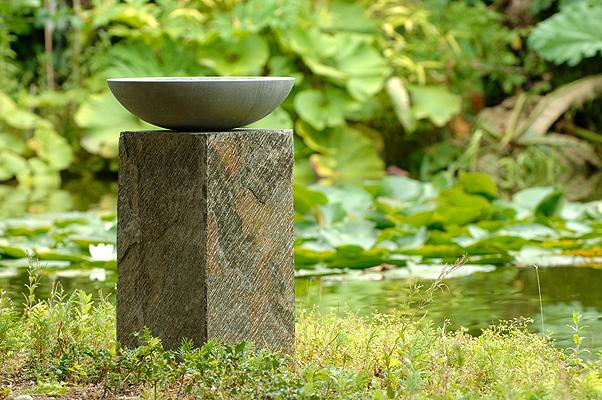 Stand alone bird bowls that can nestle within planting or position those same bowls on beautiful plinths of either natural sandstone or stunning natural oak to allow you a better view of our feathery friends spalshing around and cooling off....