Garden Planters For Spring Planting
14th March 2019
Now is most definitely the time to allow yourself to think about Spring and the joy of all those Spring bulbs appearing.
Garden planters can help create a real WOW factor to your garden, they can help break up hard landscaping such as patios, terraces and driveways and can be visually stunning in their own right - not just as a container for the plants.
For every type of plant, for every part of your garden and for whatever type of garden you have, there will be a planter that's right for the job.
Want to brighten your windowsill - choose colourful fibreglass window boxes.
Want to create interest at your front door - choose a matching pair of tall tapered planters with some neat box balls or low maintenance plants.
Is the front of your home full of driveway and fences but lacking greenery ? You can pack an awful lot of plants into a row of large trough planters, positioned to break up expanses of wall or fencing.
Lacking a focal point in your garden ? Choose a large planter and a stunning architectural plant to create a WOW factor.
Lacking flower borders in general ? Use extra large trough planters, in various heights and depths to make your own flower beds.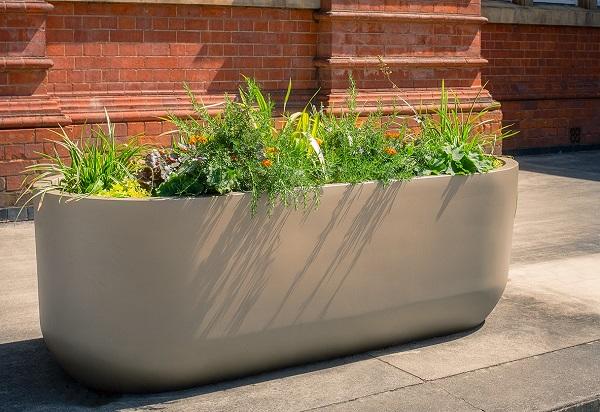 Once you have decided on where you want your planters and what sort of size and shape then you can begin to choose from the wide range of different materials now available - some of which certainly suit certain styles of garden more so than others.
If you have a modern design - think about fibreglass, powder coated steel, aluzinc or stainless steel planters.
If you have a more country cottage feel - perhaps terracotta, natural stone, slate or teak garden planters may be more in keeping.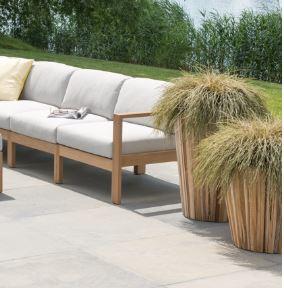 If you are lucky enough to have a rooftop terrace or a balcony then definitely consider fibreglass planters as a good, lightweight option where weights of the planting is a consideration.
Whatever you garden, we think you can never have too many planters - you just now need to choose!
Happy Planting from all of us at Ingarden